IDENTIFY - LEARN - DISRUPT
This September, amidst one of the most polarized election climates, and during the historic opening of the National Museum of African-American Culture and History, designing the WE, TABLETRIBES, Impact Hub DC, and other partners will co-host the "ImWithUS #WEForALL pop-up experience in our Nation's capital.
Visualizations, discussion circles, along with the Undesign the Redline exhibit, will curate a past to present journey of our most pressing and interconnected social challenges. This experience will provoke thought, questions, and dialogue around the policies, practices, and investments that not only accentuate systemic disparities and inequalities, but impede the full potential of democracy.
It is within this context that we invite you and your respective networks to become a part of this intentional gathering meant to cultivate meaningful interactions that enable a strong WE necessary to inspire progressive action.
To the WE!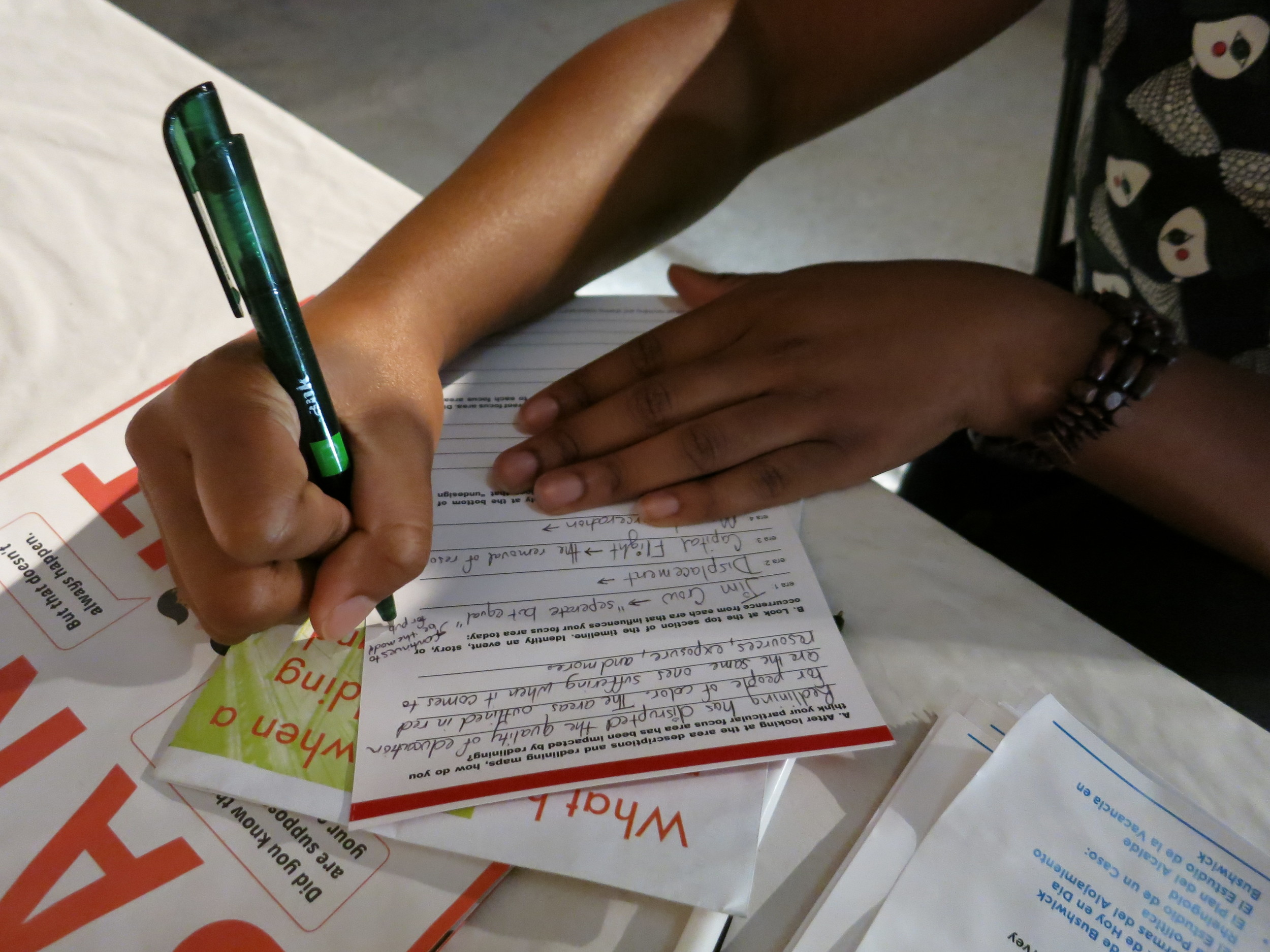 "This exhibit has been a breakthrough for Enterprise. The workshop... generated incredible discussion internally, and it was wonderful to again bring our partners to the conversation."
Elizabeth Strojan, Enterprise Community Partners, New York
ACTIVATED BY WE THE PEOPLE
FOR ADDITIONAL INFO, PLEASE CONTACT:
April De Simone | april@designingthewe.com | 646.664.1044 x700 Marc Carr | marc@impacthubdc.com | 202.545.6745